The 2024 Weiger Lepke-Sims Family Sacred Music Award

Established in 2000 by Barbara Lepke-Sims and Michael Sims, this Award was created to honor Barbara's family members who have loved and encouraged her musical pursuits and in memory of her grandmother, Mabel Fulton Weiger, her father, Ralph J. Weiger, and mother, Eleanor Marshall-White. Barbara's grandmother, Mabel Fulton Weiger, was an organist at Moody Bible Institute in the 1940's.
Criteria and application link below.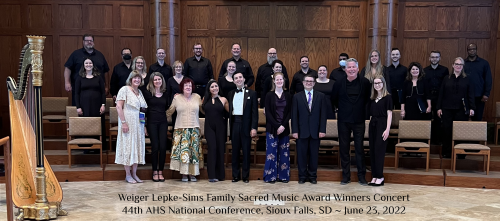 Winners of the Weiger Lepke-Sims Family Sacred Music Award
2023 Winner: "A Christmas Carol" by Zebulon Highben
2023 Honorable Mention to Joshua Hummel for "Urbs Beata"
2022 Winner: "Love Is the Spirit of this Place" by Paul Ayres
2021 Winner: "Welcome to Our Wondering Sight" by Bradley Ellingboe
2021 Honorable Mention to Christopher Artley for "Ave Maria"
2020 Winner: "I Remembered the Lord" by Joshua Hummel
2019 Winner: "God Bless Your Journey" by Aaron David Miller
2018 Winner: "Love Is" by Isaiah Castro
2012 Winner: "Holy, Holy, Holy", A Study in Modes by John Kuzma
Purpose:
To expand harp repertoire (pedal or lever) in a traditional church or synagogue setting
Prize:
$600 Award
Limited financial assistance, by approval of the award committee, for a performance and recording of the work
Promotion of the work through The American Harp Society website and communications
Objective and Application Criteria:
Emphasis on a beautiful melody and tonal harmonic structure must be key elements in the final composition.
Eligible submissions will be between two and thirty minutes in length. Multiple movements are acceptable.
The winning work will be technically and musically accessible to a wide variety of sacred music performers and performance settings. Examples of past winning compositions are available below.
Composers must be a minimum of 18 years old as of December 31, 2023. Applicants will provide proof of age with entry information.
The 2024 award is for pedal or lever (non-pedal) harp and either vocalists or instrumentalists or both. The harp must be an essential part of a winning composition. Seasonal Christmas music will not be accepted for 2024. No solo harp compositions will be considered. Each year the instrumentation may change.
New or previously composed works are encouraged.
Previous monetary award winners are not eligible to submit new compositions for a period of one year.
Submission Requirements:
A score and mp3 recording of the work. Any identification of the composer must be removed from every page of the composition and from all parts of the mp3 file. If we are not able to access a score in a format the judges can read, the composition will be disqualified. Identification of the composer in any page of the score including the title page or in the body of the mp3 file could result in disqualification. (When you upload your mp3 file, the format uses your name. This will be removed before the files are sent to the judges.) Submission of live recordings where possible is encouraged but not required.

Source of the text of the work (if there is text) or source of the text inspiring the work.

A brief resume showing the composer's background and important works. Those works that have been premiered should be noted including information about the performance (time, place, ensemble, etc.).

Contact information for the composer including e-mail, telephone and postal address.

Proof of composer's age (scan of a driver's license, birth certificate, passport, or other document).

A brief biography paragraph suitable for publication in a program. This should be no more than 175 words.
Complete the entry form and submit entries here:
Deadline for submission of all materials is January 31, 2024.
Award Procedure:
All entrants will be notified of the results no later than April 30, 2024. The decision of the judges is final.

Announcement of the award will be made on the AHS website (www.harpsociety.org) and will include the composer's name, a brief biography, and information about the winning composition. With the composer's permission a link to their website and a recording or mp3 may also be posted on the AHS website.

Copyright for this work remains with the composer.

Published winning composition will state:

Recipient of the Weiger Lepke-Sims Family Sacred Music Award, dedicated to the memory of Mabel Fulton Weiger, Ralph J. Weiger, and Eleanor Marshall-White, through the support of The American Harp Society Foundation.
Winners of the Weiger Lepke-Sims Family Sacred Music Award
2023 Winner: "A Christmas Carol" by Zebulon Highben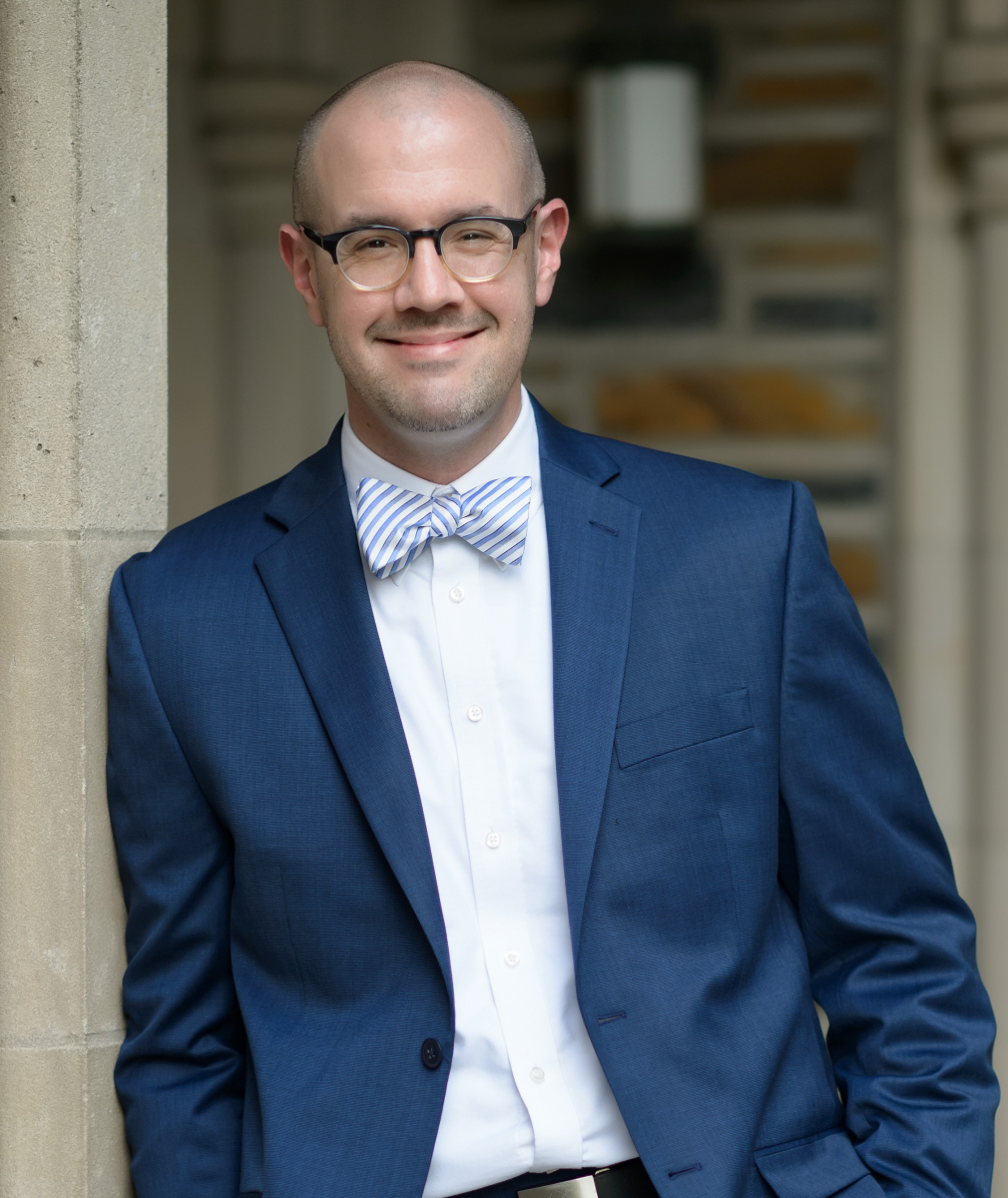 A conductor, composer, and scholar of sacred music, Dr. Zebulon M. Highben serves as Director of Chapel Music at Duke University Chapel and as Associate Professor of the Practice of Church Music at Duke Divinity School. He conducts the Duke Chapel Choir and Schola Cantorum, teaches courses in music and worship, edits the Music from Duke Chapel choral series with MorningStar Music/ECS Publishing, and oversees Duke Chapel's extensive music program.
As a composer, Zebulon is frequently commissioned by churches, schools, and arts organizations; more than sixty of his works are published by eight domestic publishing houses and by Gehrmans Musikförlag in Sweden. Compositional honors include awards from the American Composers Forum, The American Prize, the Association of Lutheran Church Musicians, ASCAP, and the Hymn Society in the United States and Canada.
Listen to a recording of A Christmas Carol on his SoundCloud page, which features AHS member harpist Anita Burroughs-Price. Mr. Highben also credits Ms. Burroughs-Price for encouraging him to enter the competition.
A Christmas Carol is available for purchase in the Duke Chapel Choral Series by MorningStar Music.
---
Honorable Mention goes to Josh Hummel for his composition Urbs Beata.
---
2022 Winner: "Love Is the Spirit of this Place" by Paul Ayres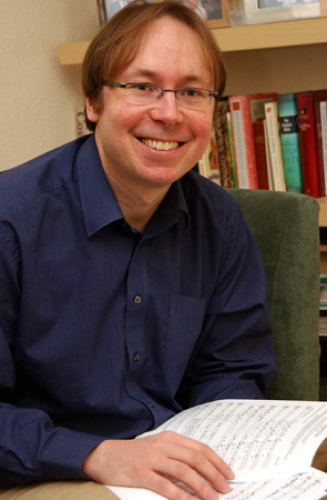 Paul Ayres was born in London, studied music at Oxford University, and now works freelance as a composer & arranger, choral conductor & musical director, and organist & accompanist. He has received over one hundred commissions, and his works have been awarded composition prizes in Bulgaria, Canada, Croatia, New Zealand, Poland, Russia, Spain, Switzerland, the UK and the USA. Paul particularly enjoys "re-composing" classical works (Purcell, Bach, Handel, Fauré) and "classicizing" pop music (jazz and show tunes, The Beatles, Happy Hardcore).

Paul conducts City Chorus and London College of Music Chorus (at the University of West London), accompanies Concordia Voices, and is associate accompanist of Crouch End Festival Chorus. He has led many music education workshops for children, and played piano for improvised comedy shows and musical theatre. Please visit www.paulayres.co.uk to find out more.
Hear "Love Is the Spirit of this Place" (with piano accompaniment) at
https://soundcloud.com/quelchoir/love-is-the-spirit-of-this-church-ayres
or https://youtu.be/HX9P6Qno740.
The sheet music can be ordered from https://www.paulayres.co.uk/catalogue/381.
---
2021 Winner: "Welcome to Our Wondering Sight" by Bradley Ellingboe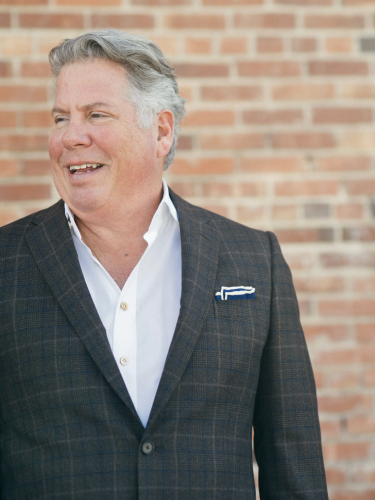 Bradley Ellingboe served on the faculty of the University of New Mexico as Director of Choral Activities, Professor of Music, and Regents Lecturer. He has led festival choruses in 35 states and 14 foreign countries, has over 140 pieces of music in print, and was awarded the Medal of St. Olav by His Majesty, King Harald of Norway, in 1994. He is a graduate of Saint Olaf College with the Bachelor of Music degree in Music Theory-Composition, and the Eastman School of Music with dual degrees in vocal performance and choral conducting.
Hear "Welcome to Our Wondering Sight" on YouTube with Mr. Elingboe conducting. The work is scored for SATB choir, soprano solo, harp and oboe, and can be purchased online from Neil A Kjos Music Company.
---
2021 Honorable Mention to Christopher Artley for his piece Ave Maria

---
2020 Winner: "I Remembered the Lord" by Joshua Hummel

Joshua Hummel

The winner of the 2020 Weiger Lepke-Sims Sacred Music Award is Joshua Hummel. The winning work is I Remembered the Lord, one movement of an oratorio Remember.

The oratorio beautifully blends harp, oboe and vocals, with lyrics pulled from Biblical text Jonah 2:7. Mr. Hummel writes that the piece "seeks to evoke simplicity of faith, singularity of focus, and a steady peace rooted in Biblical belief and securely moored in a remembrance of our Creator."

I Remembered the Lord is available online on Mr. Hummel's website.
---
2019 Winner: "God Bless Your Journey" by Aaron David Miller
"God Bless Your Journey" was written as a gift for a much loved retiring minister at House of Hope Presbyterian Church in St. Paul, MN. The text paraphrases an ancient Scottish blessing that reflects the heritage of the congregation and the sentiment of the occasion. The piece is scored for SATB, harp, and organ, and is 3:30 in duration.
---
2018 Winner: "Love Is" by Isaiah Castro

2018 Winner, Isaiah Castro and Anna Vorhes at the University of Redlands

Listen to "Love Is" with harpist Elisabeth Zosseder

Composition not yet available for purchase.
---
2012 Winner: Holy, Holy, Holy, A Study in Modes by John Kuzma
View More Info on Lepke-Sims Award. This award is housed at the American Harp Foundation, and administered by AHS.