New! AHS Live! Interactive AHS Member Community
Did you miss SummerFest in June? It was an entertaining collection of offerings online via AHS Live! for AHS national members. You're in luck - recordings are now available in the "Upcoming Events" agenda! Log in TODAY to see what you missed, or enjoy something again. And we'll be hosting other events through the year on AHS Live! Read on to learn how. . .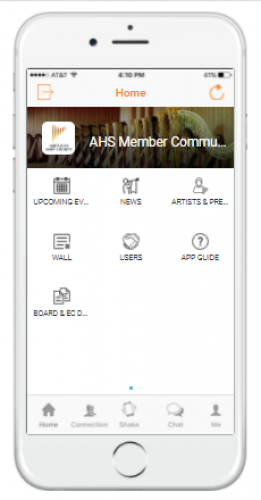 New for 2021, AHS has launched an online interactive community for the web and mobile devices! Here you will find direct links to livestreamed events such as the Annual Membership Meeting, SummerFest activities, regional events, the latest AHS news, social opportunities, and ways to connect with other members and special interest groups.
There are two ways to join in the fun. From your desktop, use the web page app:
.