2022 44th American Harp Society National Conference
"Facets of a Diamond"
Celebrating the 60th Anniversary of the American Harp Society
June 22-25, 2022
The Washington Pavilion, Sioux Falls, South Dakota
You Can STILL Attend Online!
The 44th National Conference took place in June of 2022 in the stunning Washington Pavilion in Sioux Falls, South Dakota. Additional performances were presented in First Lutheran Church and First Congregational Church, just steps away from the Pavilion.
AHS is making Conference content available through ALL OF 2022 online! You may still register for access and watch concerts, workshops and panel discussions at your leisure.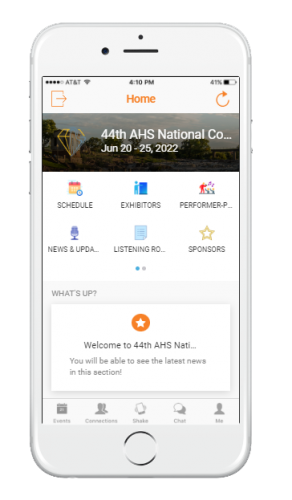 After registering, download the conference app to watch and follow everything live. For a larger screen view, you may also watch on your computer via the website app available at AHS Live! Recordings will be available in both locations for all registrants for the rest of 2022.
---
Sioux Falls is located on the ancestral territory of the Oceti Sakowin (Seven Council Fires), an alliance that consisted of the Santee, Yankton, and Teton Lakota, commonly known as the Sioux by non-native people. The Jubal Chapter of the American Harp Society honors and respects the diverse Indigenous peoples connected to this territory on which we gathered.

And planning ahead . . .
2024 45th American Harp Society, Inc. National Conference
(rescheduled from 2020 & 2021)
"That's Entertainment!"
June 16-19, 2024
Renaissance Orlando at Sea World
The 2024 National Conference in Orlando Florida, hosted by the Central Florida Chapter at the spectacular Renaissance Orlando at SeaWorld, will celebrate our musical legacy with the welcoming theme of enjoyment and entertainment.