A hearty congratulations to all finalists in the Intermediate I Division of the 2021 American Harp Society National Competition! Your commitment, passion and musicality were strikingly evident in all your performances.
Get to know the finalists below, and watch the winners' performances on our YouTube Channel.
Charlotto Ngo
Colin Hong
Eliana Anderson
Emma Valdez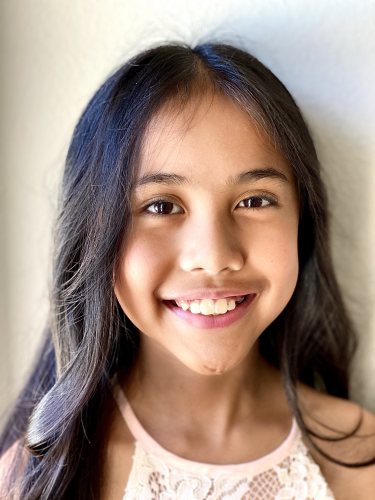 What was the most fun part of participating in the National Competition?
I really enjoyed being able to learn and improve in my harp skills throughout my journey for the competition. It was truly blissful being able to learn different styles of songs that I haven't performed before. From sharp, classical melodies to deep, musical variations, I was able to improve my harp skills tremendously.
What's next for you?
I would like to learn the Nutcracker soon, and I will use the skills that I have learned from this year's AHS Competition, such as improved musicality and technique. After I've learned more songs with my harp teacher, I would like to participate in more competitions, so that I can improve and grow even more.
Mira Ganatra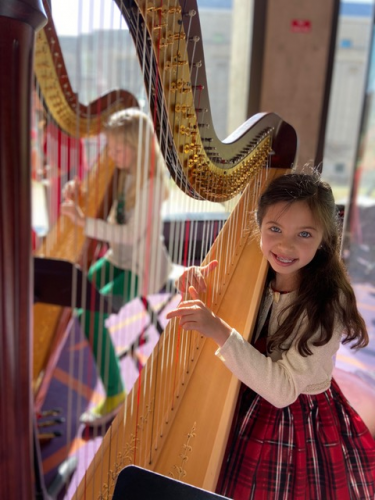 Did you learn anything that surprised you?
I learned that some pieces may look very easy, but when you try and put the whole program together, it can be much harder than it looks.
What's next for you?
I am going to the Summer Harp Academy in a few weeks. I hope to improve even more and continue my journey with harp.
What advice would you share with a harpist who is thinking about entering the National Competition in 2023?
Don't be nervous. When you are playing, just enjoy the music and think about how amazing it is that you finally accomplished being able to play these great pieces.
---
Last Modified: Aug 2nd, 2021