Check your inbox for a personal invitation to log into AHS's new membership database and portal! We're excited about how easily you can update your contact information, renew your membership, explore and customize the updated Membership Directory, register for national events, view your donation and membership history, and more.
Didn't find your email? Click here to create your password and access your new account.
Your first stop should be the Update My Profile menu option, where you can customize what is being displayed in the Member Directory and update any of your other information. By default your address, phone number, email and other information will be displayed in the Directory, viewable only by logged in members. With simple checkboxes you can quickly customize which details are made public, or even opt out of being listed at all. You may adjust your preferences from Update My Profile at any time.
Once you've created your login, it's easy to return to the member portal. Just click "myAHS" at the top of www.harpsociety.org, or from the Community/Membership menu. And be sure to bookmark it on your computer! Welcome!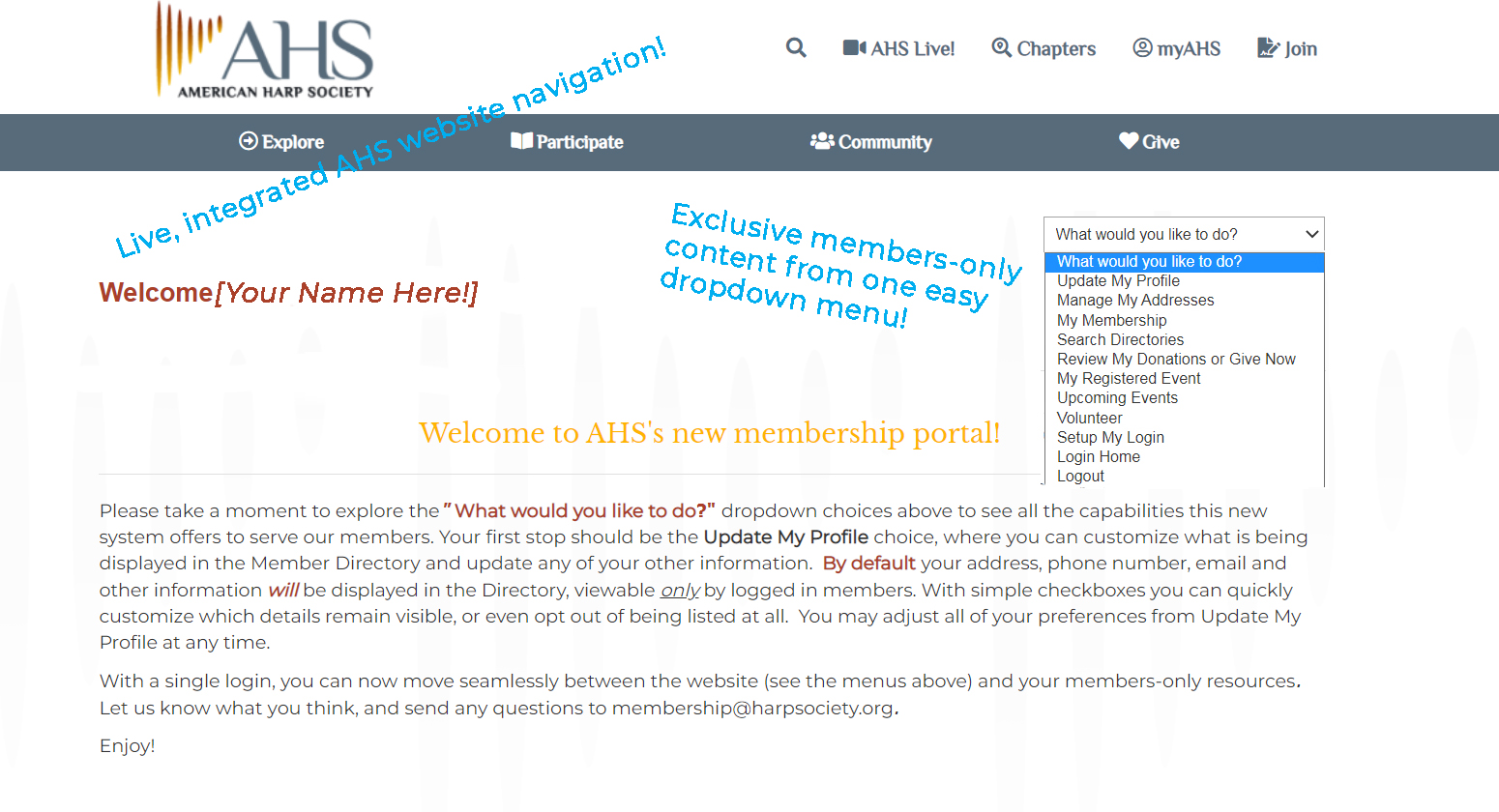 ---
Last Modified: Apr 24th, 2022