Tune in with the web app on AHSLive! this Monday to watch the live stream of two 2021 AHS National Conference winners in recital!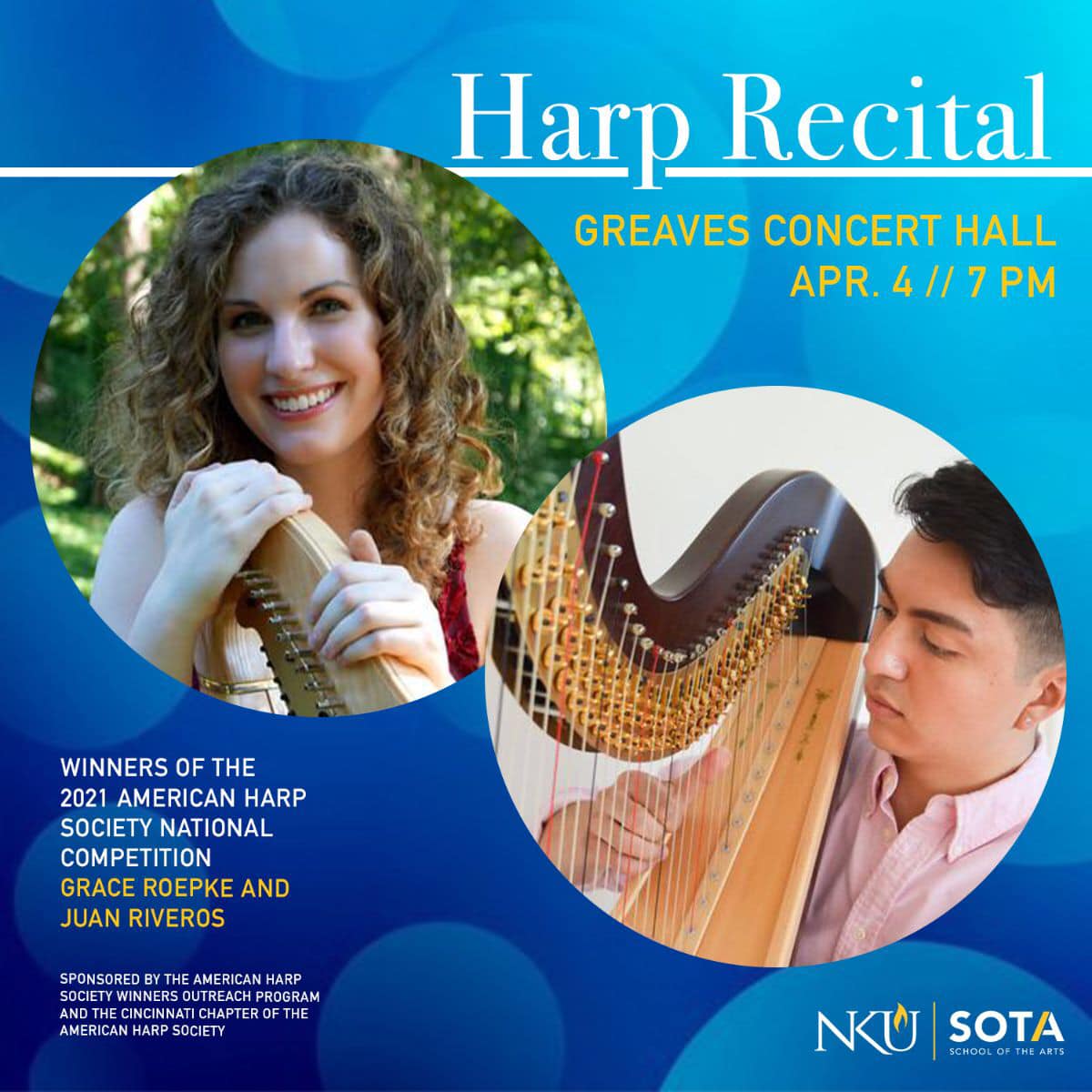 On Monday, April 4, 2022 a rare joint harp recital will take place at 7:00 p.m. at Greaves Concert Hall, Northern Kentucky University in Highland Heights. The concert is free and open to the public. Sponsored in part by the American Harp Society Winners Outreach Program, the concert will feature two award-winning harpists, who are graduate students from the Cleveland Institute of Music: Juan Riveros and Grace Roepke. Each harpist will alternate selections, and they'll close with a duet as the finale.
Both Mr. Riveros and Ms. Roepke study at the Cleveland Institute of Music with Yolanda Kondonassis, who won a grammy last year for a recording of Jennifer Higdon's harp concerto with the Rochester Philharmonic. both have performed concertos with symphonies, and have won many awards. It is a rare opportunity to see two harps together in recital. The concert is sponsored in part by the American Harp Society Winner's Outreach Program, NKU and the Cincinnati Chapter, American Harp Society.
---
Last Modified: Apr 2nd, 2022