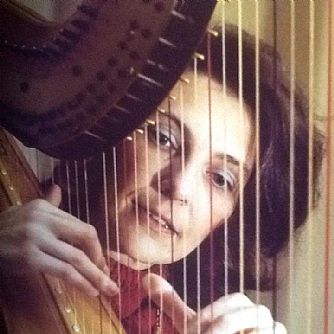 (30 Nov 1938 - 24 Feb 2019)
Born in New Jersey, Ruth was drawn to the harp at age 12. At age 15, while studying with Marcel Grandjany, she gave her debut performance with the New York Philharmonic. Awarded a Premiere Prix from the Paris Conservatoire (studying with Pierre Jamet and Nadia Boulanger), Ruth remained in Europe as a concert harpist for over ten years. After returning and earning a PhD in musicology from the Cincinnati College-Conservatory, she spent 16 years on faculty at Bowling Green State University in Ohio, and 30 years at the Peabody Institute in Baltimore, Maryland -- where she was still teaching when diagnosed with lung cancer.
Professionally, Ruth's impact on the harp world is immeasurable. From the American Harp Society and Journal, to the World Harp Congress and Review, to countless international jury posts and masterclasses, she has touched the lives of many. Her recordings are out of print, but well worth a trip to the library. Her editions and transcriptions are still available from multiple publishers. Her books, including Marcel Grandjany: Concert Harpist, Composer and Teacher, and Writing for the Pedal Harp: A Standardized Manual for Composers and Harpists (co-authored with Lou Anne Neill), are essential references. Her pedagogical series Songs and Solos for Sonja has launched an entire generation of harpists.
A life-long dedication to working with composers and premiering new music culminated in 2003 when Ruth helped to found the Composition Contest of the USA International Harp Competition (USA IHC). As the Contest's director and jury chair for six cycles, she received almost 400 new works from about 40 countries.
Determined to promote as many worthy pieces as possible, Ruth began the Composition Forum, a lecture-recital of finalists held during the USA IHC. Students from her Peabody class will present the Forum for the 6th Contest on July 8th in Bloomington this year. The Contest and Forum will endure as part of her legacy and gifts may be made in her name at usaihc.org.
Exceptional in every way, Ruth was full of surprises. She raised six children, including two grandsons. She spoke five languages. She created gorgeous, abstract, stained glass panels. She wrote articles for travel magazines. For a while she owned an alpaca farm, and as a passionate scholar, learned enough about the animals to become certified as a judge for alpaca competitions!