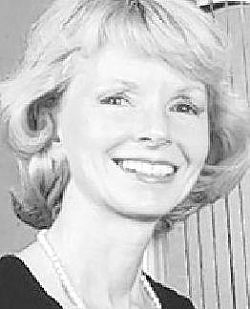 Joan Mainzer, principal harpist with the Minnesota Orchestra for forty years, passed away in Minneapolis on December 15, 2016.
Joan was a native of Erie, Pennsylvania, where she began her harp studies as a nine-year old. She subsequently graduated from Stephens College in Columbia, MO, and the Curtis Institute of Music, Philadelphia, studying under world renowned harpist and teacher Carlos Salzedo. She also studied with Salzedo and former Cleveland Orchestra principal harpist Alice Chalifoux at Salzedo's Summer Harp Colony in Camden Maine. During her time at Curtis she was part of a harp quintet, the Angelaires, who played frequently in New York and appeared on television during the 50s on such shows as Ed Sullivan, Paul Whiteman, and Frank Sinatra.
Early in her career she played a season with the Erie (PA) Philharmonic under conductor Fritz Mahler. Following her graduation from Curtis, she played two seasons as principal harpist with the Houston Symphony before heading for Minneapolis.
In 1953 she joined the Minnesota Orchestra, then the Minneapolis Symphony Orchestra, as principal harpist during the tenure of Conductor Antal Dorati. She spent forty years as principal harp chair retiring in 1993. The position gave her the opportunity to travel the world with the symphony, which played annually at Carnegie Hall in New York and travelled through Europe, the Mediterranean, India, Australia and many other nations. The Orchestra also did recordings on the Mercury label on which she was a named-soloist.
Joan also performed with the St. Paul Chamber Orchestra, the Houston Symphony and the Philadelphia Orchestra under the baton of Eugene Ormandy. She was a life member of the American Harp Society.
Memorial Gifts may be sent to the Minnesota Orchestra, 1111 Nicollet Mall, Minneapolis, MN 55403. Condolences may be directed to her sister, Joy Mainzer Greco, through the Cremation Society of Minnesota, 4343 Nicollet Avenue South, Minneapolis MN 55409.