August 26, 1929 - May 11, 2022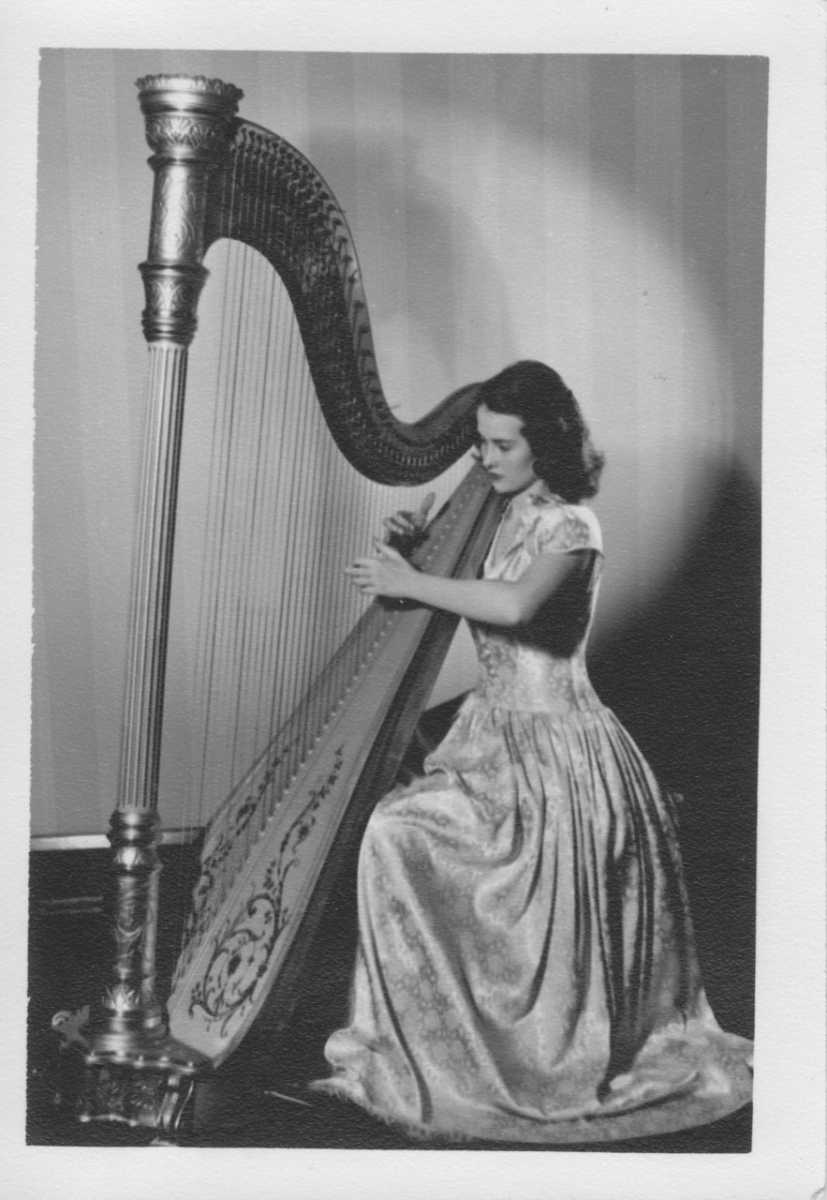 Molly Hahn came from a family in which learning to read music was expected. Her mother was a piano teacher in Northeast Ohio, so Molly's exposure to notes and music started early. When she was six, her mother and grandmother decided she should learn to play the harp. A Lyon & Healy Style 12 soon arrived, a harp teacher was found, and lessons began. Molly studied harp with Martha Dalton and then with Lucy Lewis at Oberlin College. She continued her studies with Alice Chalifoux in Cleveland and in Camden, ME.
Molly married Daniel Hahn in 1953 and followed him first to Philadelphia and then to Fredericksburg, MD. She was an active orchestral harpist (Main Line Orchestra, Altoona Symphony), chamber musician, and teacher. Molly served the American Harp Society as president, vice-president, chapter president, conference co-chair, regional director, and human relations committee chair. She fulfilled all these roles with grace and passion. The AHS awarded her their Lifetime Achievement Award in 2011.
Molly's student and friend M.J. D'Arville shared some memories of work and life with Molly:
Molly Hahn came into my life when I was seventeen years old and a beginning harp student. Over the next forty-eight years, she became much more than a harp teacher. She was my mentor, my counselor, my second mother and my friend.
Molly's boundless energy was amazing! When I visited her and Dan in the beautiful house they designed and built in Maine, she took me kayaking. I was in my forties and thirty years her junior, but no match for Molly! At the end of our trip my arms were too tired to put the kayak back on the roof rack, but, I'm embarrassed to say, Molly did so effortlessly without any help from me.
Over her lifetime, Molly shared her generous nature through her charitable volunteer commitments and her compassionate nature. She will be missed by many people, but notably by those of us fortunate enough to have known her wisdom and warmth through the harp.
Molly's daughter, Pamela Hahn, continues the family passion for music and the harp as a harpist in Phoenix, AZ, where she teaches and performs.