February 21, 1923 - May 29, 2022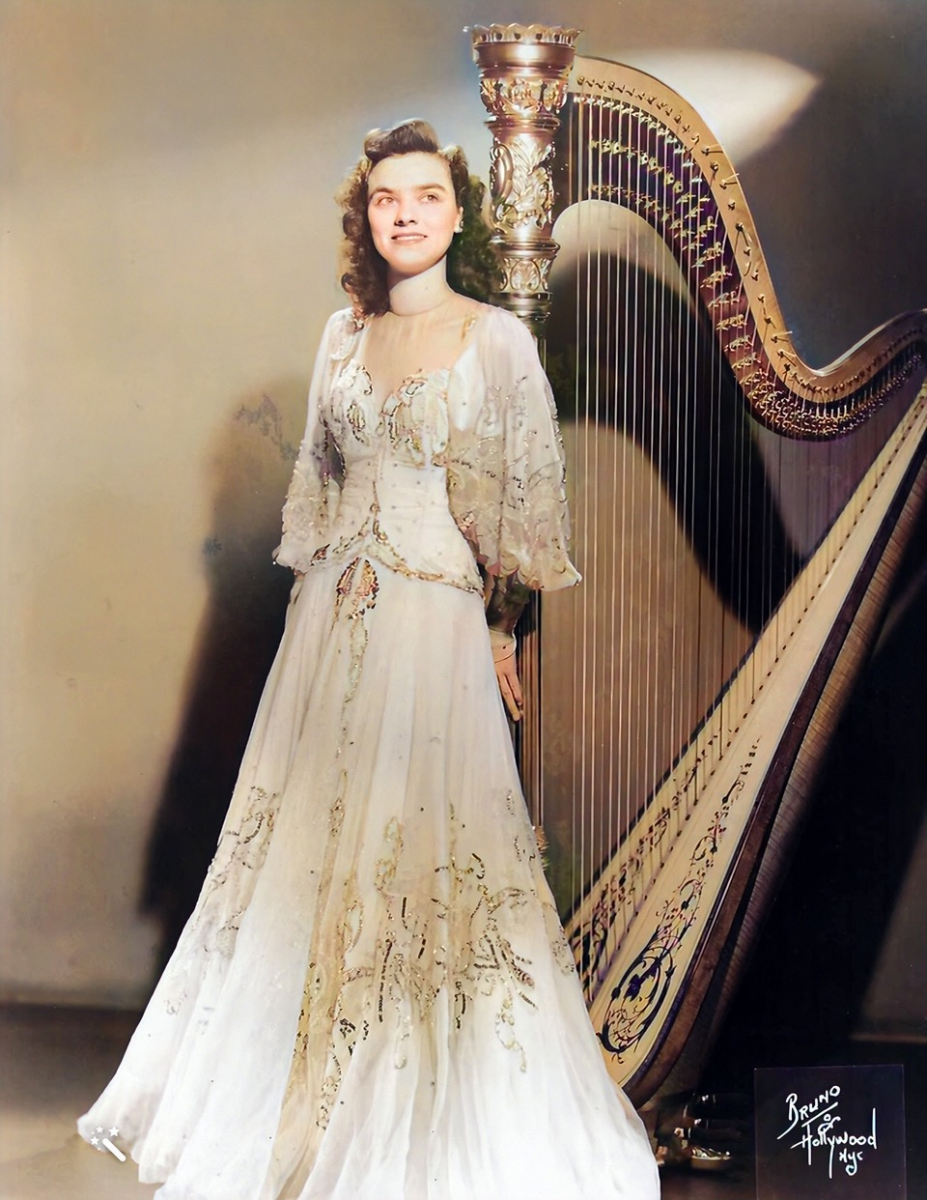 Lona Ann (Stoddard) Feltham, passed away at the age of ninety-nine—in her hundredth year, as she was fond of telling any who would hear.
Ann was born in Shortsville, NY, the second child of Stanley and Merle Stoddard. Her entrance into this world occurred during a blizzard, forcing her mother to arrive at Thompson Hospital by horse-drawn sleigh in the middle of the night. It was a fitting beginning to an auspicious life.
Growing up in Shortsville, Ann was drawn to music at the age of seven, when she was encouraged to take up the harp by her mother. Although she played both the trumpet and piano in high school, harp was her first love, and upon graduation she received a scholarship to the Eastman School of Music, where she earned a bachelor's degree and music performance certificate in 1945. While there, she often performed with the Eastman Orchestra and the Rochester Philharmonic under the direction of Howard Hanson, who headed the music department at Eastman. On graduating from Eastman, Ann moved to New York City to continue her studies with Marcel Grandjany at the Juilliard School of Music. At Mr. Grandjany's suggestion, Ann auditioned for Phil Spitalny, after which she toured the country for five years as part of the Hour of Charm Orchestra.
Her marriage in 1950 to Charles Feltham, and a nerve injury to her finger which made it increasingly difficult to play the harp, shifted Ann's focus from music to family. Moving to Long Island and then shuttling between there and London, England, Ann raised four children, passing on her love of music and belief in the value of literature and education—things that had been instilled in her by her mother, the first in her family to attend college. Even as Ann's own family grew, her roots in the Canandaigua area remained strong, and the family regularly enjoyed their cottage at the north end of Canandaigua Lake.
In her late sixties Ann earned her certification and became an alcoholic rehabilitation counselor at the VA Medical Center in Canandaigua, retiring at the age of eighty-six. She was often the recipient of chance hugs from her recovered clients in the grocery store and on the street—a constant reminder of the lives she had helped to change.
Ann was a woman of quiet faith, faithfully attending United Church in Canandaigua until poor health prevented her from participating in services.
Ann is survived by four children, Neil Feltham, Wendy Stoddard, Jill Ruscoll and Gail Fuentes; three grandchildren; and three great-grandchildren. Ann was preceded in death by her sister, Merle Satone Mallory.