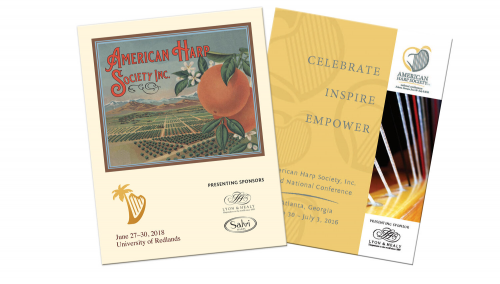 You are invited to advertise in the official 2022 AHS Conference Program book. The program is part of the conference registration package and is given to all who attend the conference. Your reach will be extended with your ad linked on the live streaming platform for remote attendees, in their program book PDF, and permanently when the program book is archived on the AHS website.
Exhibitors and sponsors (Bronze and higher) enjoy special discount rates. Advertising will be interspersed throughout the booklet. Orders must be accompanied by payment and received no later than April 1, 2022. All ads must comply with the sizes specified below, and the AHS cannot obtain ads from other publications. Ad copy material will not be returned unless specifically requested.
Request to advertise by filling out our online form.
Ad sizes (approximate width x height dimensions):
Full-page (8"wide x 10.5" high)

Half-page horizontal (8" wide x 5.125" high)

Quarter-page (vertical: 3.875" wide xh 5.125" high)

Eighth-page (horizontal: 3.875" wide x 2.4" high).
MECHANICAL REQUIREMENTS – Acceptable formats: Hi-resolution TIFF or PDF file (PDF file is preferred). Acceptable media: E-mail (or Dropbox upload upon request).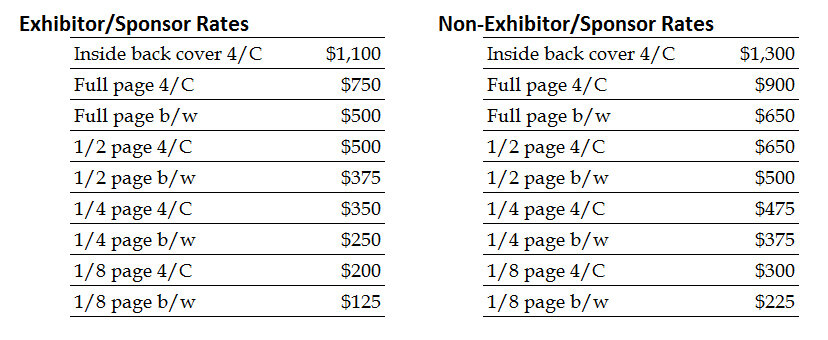 Please note that we are experiencing technical difficulties with our reservation payment gateway. If you are unable to pay, we will forward a Paypal invoice for your convenience. Our apologies for any difficulties. Rest assured your reservation will be secured.