The 2022 National Conference will be live in Sioux Falls, South Dakota, June 22-25. Registration is now open! If you prefer to mail a check, please download this registration form.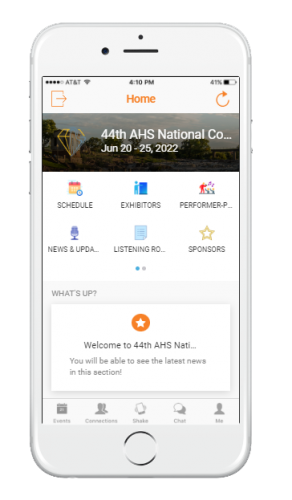 For the first time, the AHS is also offering an "Online & On Demand" registration. Members will be able to view concerts and sessions remotely, during and on-demand for several weeks after the conference. Download the conference app or view via the website app at AHS Live! No early registration discount available. Online access is included free with in-person adult and student registrations as well!
Save $60, in honor of AHS's Diamond 60th Anniversary, by registering before April 22nd.
Early Bird Registration
Regular registration
after April 22nd
Adult
$295
$355
Student (21 & under or full-time college)
$139
$199
Online & On-Demand (no Early Bird discount)
$225
$225
Non-harpist family member
$139
$199
Single day, adult
$175
Single day, student
$90
Adult, Student, and Online & On-Demand event registrations are available to members of the national American Harp Society. We welcome non-harpist family members accompanying a registered harpist to participate by purchasing the non-harpist family member registration. Thank you and see you in Sioux Falls next June!